AT HOME IN BRONTE: WINTER EDITION
At Home in Bronte: Winter Edition is back for a second season.
Visitors are invited to bundle up and get outside to walk, push and cycle to Bronte Heritage Waterfront Park and the local business district to see – and use – 100 professionally painted Muskoka chairs. In partnership with ArtHouse Halton, Sheridan College and other local artists, the Bronte BIA has doubled the number of chairs from last winter!
The art installation is safely spaced out, free and available any time, during any weather.
Tip: Each art chair has a hidden lighthouse icon waiting to be discovered.
Bonus: pathways in the park will be plowed all winter thanks to the Town of Oakville. In addition, the public washrooms by the gazebo/at Fishermen's Wharf will remain opened and cleaned.
Bronte is accessible by bike, car, local public transit and GO train. Read more about how to get here and parking before you head out. Once here, the pathways in the park and district sidewalks are wheelchair, stroller and feet-friendly. Bronte is home to 200+ unique locally owned and operated restaurants, retailers and service providers all in a unique waterfront location.
Take a photo of yourself in the chairs and share @BronteEvents on Facebook and @BronteBIA on Instagram.
NEWS!
Congratulations to the Bronte BIA and its partners on receiving funding from the first round of the My Main Street Activator program. The My Main Street Activator program, led by the Canadian Urban Institute, provides support across southern Ontario for local community placemaking projects, including activities, enhancements and policy and capacity building designed to draw visitors and increase local vibrancy. My Main Street is made possible by the Government of Canada through the Federal Economic Development Agency for Southern Ontario. Read more.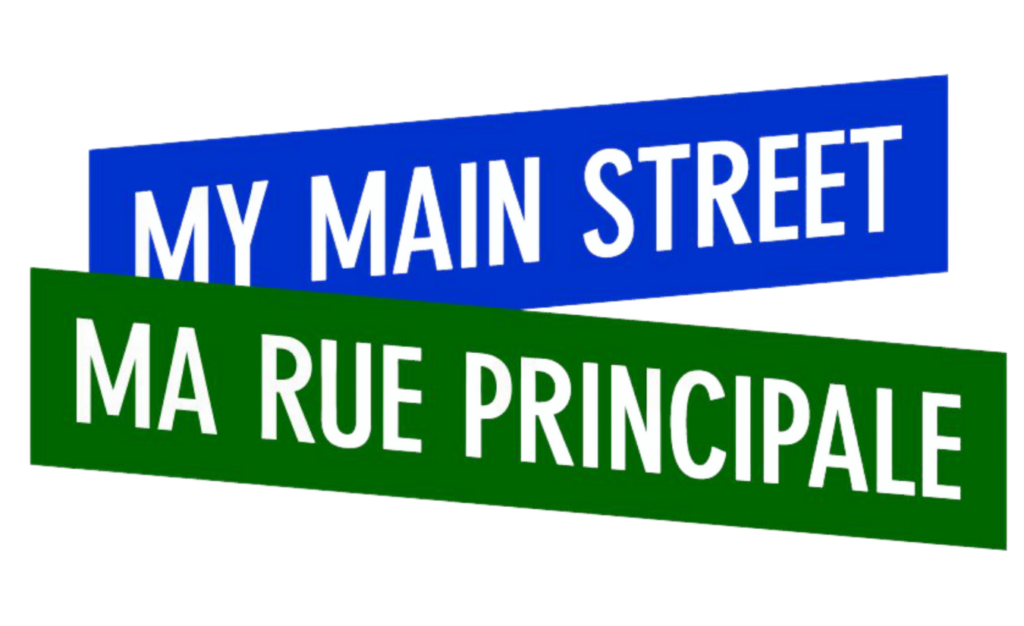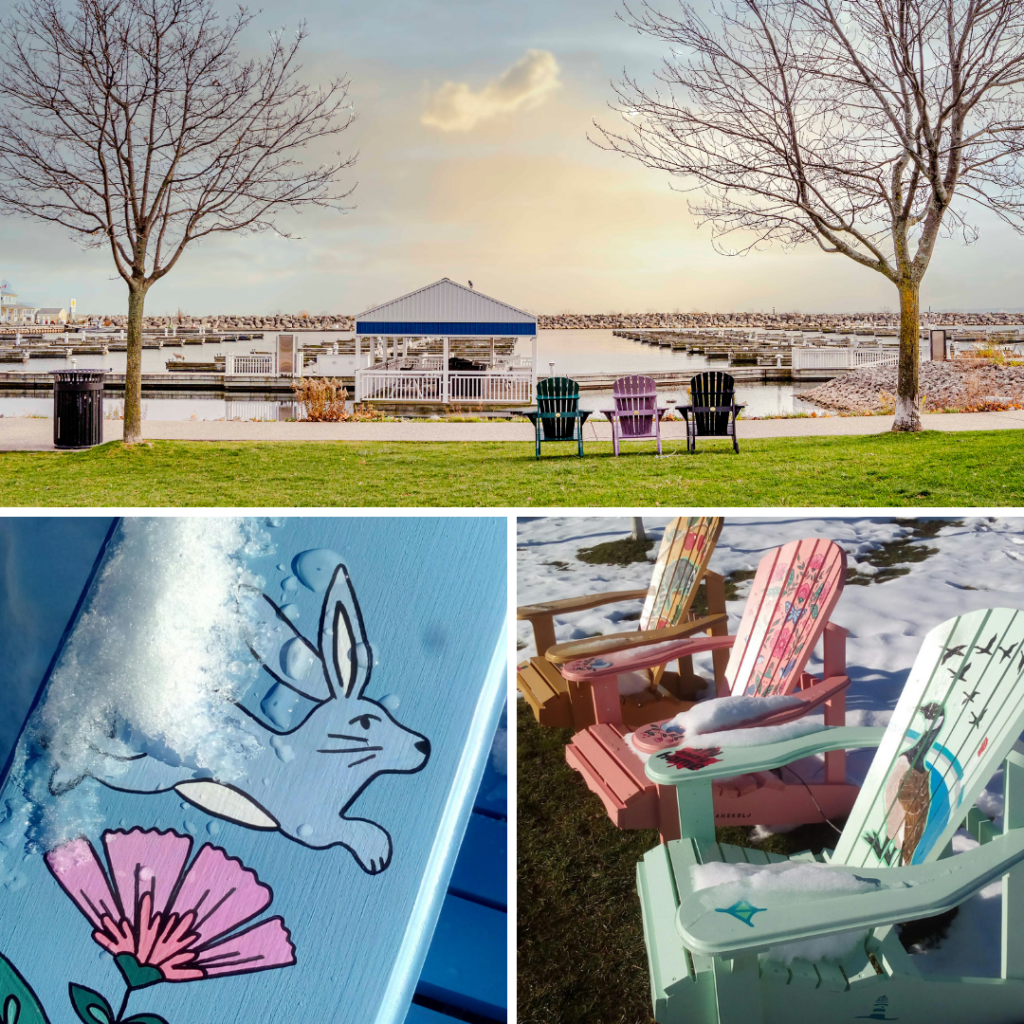 Meet the Artists
Since 2017, the At Home project has invited local residents, businesses and community groups to get together to design and create a Muskoka chair for installation in the Bronte Heritage Waterfront Park each summer. Due to COVID-19 gathering restrictions, we had to change up the program. For the past two years, we hired local artists instead to design 100 chairs – in their separate garages, apartments and studios – for display from November 2021 through March 2022.
In partnership with ArtHouse Halton, we connected with students from Sheridan College to add to the collection this winter. Watch for profiles of these new artists over the coming months.
Next Spring, all the chairs currently on display will be removed and placed in the community with groups in need of some decorative outdoor seating and/or sold at an auction in support of ArtHouse Halton. More details to come in 2022.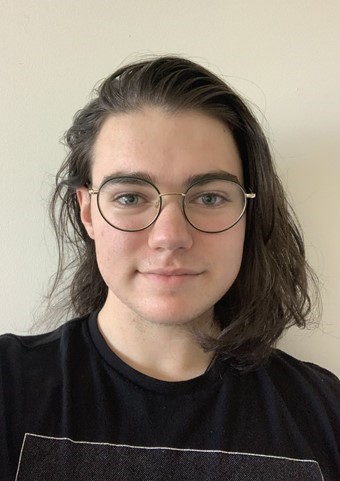 Evan Reid is in his first year of the Technical Production for the Performing Arts Industry Program at Sheridan College. He hopes his chair encourages people to find joy in small moments.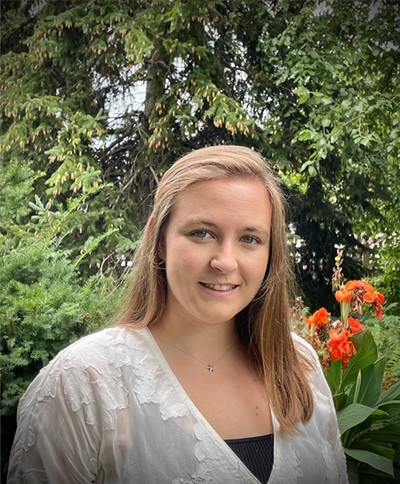 Claudia Smith is in her second year of the Technical Production for the Performing Arts Industry program at Sheridan College and previously studied architecture at the University of Toronto. Her chair design is inspired by her life-long fascination with astronomy and represents the natural harmony between day and night, sun and moon, and light and dark that make up our daily lives.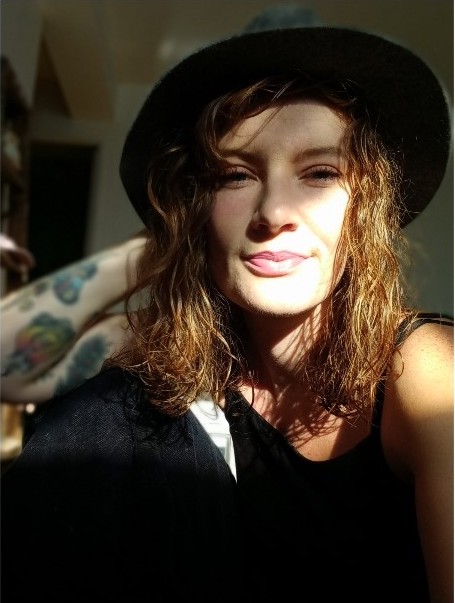 Robin Ritter is a mixed-media artist, specializing in hot glass sculpture and illustration. She is currently studying in the Honours Bachelor of Craft and Design – Glass program at Sheridan College. Being raised in Ontario and visiting Georgian Bay while growing informed her imagery. Recurring subject matter in Robin's work are real and imagined characters, as well as symbols of comfort and childhood. Being inspired by nostalgia and storybooks, Robin creates cute and colourful narrative artwork.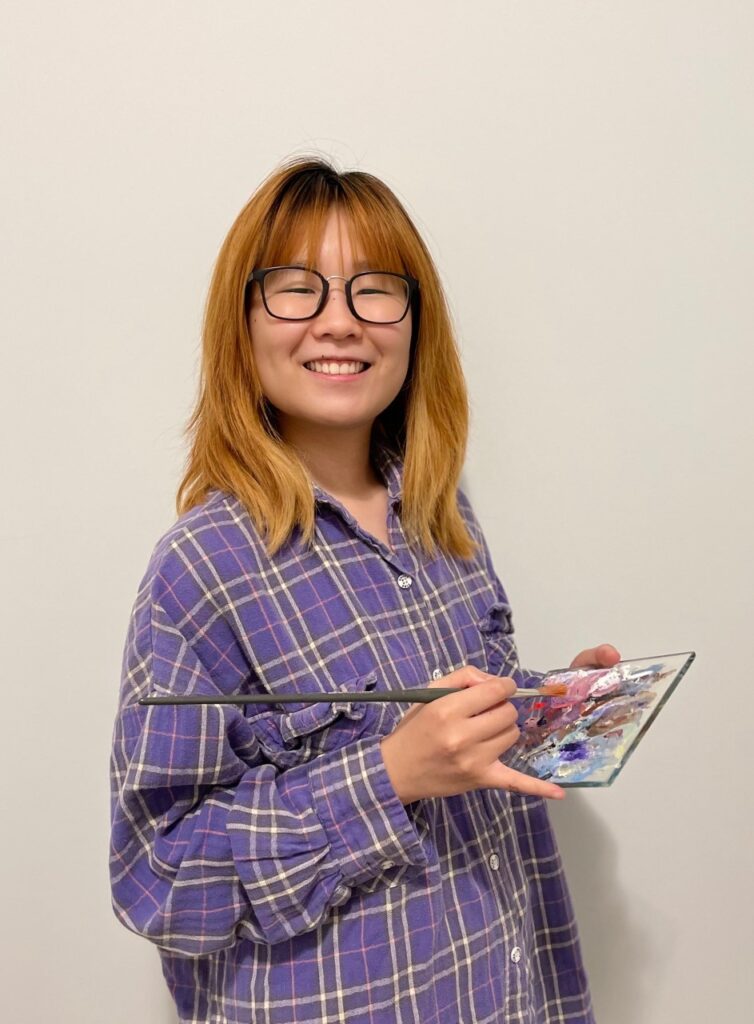 Jiaying Xu is a third-year Honours Bachelor of Craft and Design –
Glass student at Sheridan College. With assistance from Zhouquan Peng, she
created a chair with a symbol that represents one thing everyone nowadays can't
without: the Internet. People may be attracted by the WiFi symbol and come
closer to the chair, however, there is no WiFi to be found, only life and
nature. It reminds people what they truly rely upon to live: great nature.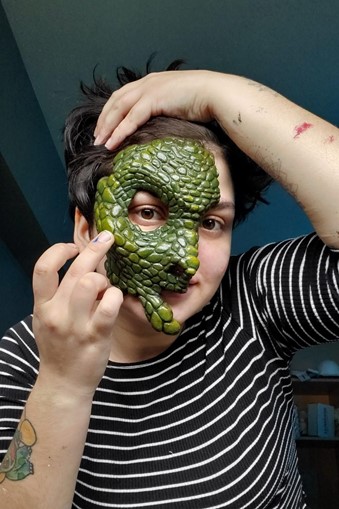 Kiren McNeice is in their second year of the Technical Production for the Performing Arts Industry program at Sheridan College. They based their chair design concept on the wide range of natural wonders in Canada and the beauty of an evening sunset. In their free time, Kiren enjoys making elaborate costumes and props for their own use as well as for others in the community. They are pursuing a career in prop-making, costuming, and scenic paint for film, television, and theatre.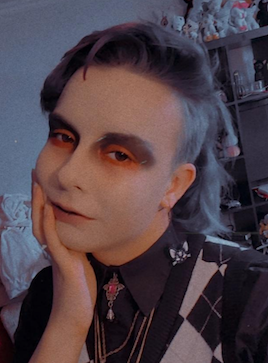 Ziggy Philpott is in his second year of the Technical Production for the Performing Arts Industry program at Sheridan College. Ziggy enjoys spending his time painting and sculpting. This year, his focuses are scenic art, props, and carpentry. His chair design was based on a series of paintings he created, meant to look similar to his favourite childhood candy, Jawbreakers. He wanted to have fun with the design and create something colourful that would catch the eye of those walking by.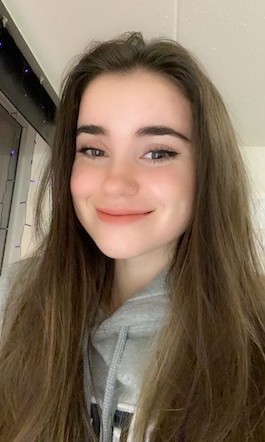 Alex Bromaroff is a first-year student in the Honours Bachelor of Illustration program at Sheridan College who enjoys portraiture and mediums of all kinds. From Port Elgin, Ontario, she painted a harbour-themed chair for the At Home in Bronte: Winter 2021 installation. Coming from a harbour-side town herself, she wanted to celebrate the fresh, breath-taking beauty of the lake and harbour and commemorate it through her pastel, airy colours. The storytelling of the chair comes through as it brings the spark and excitement of visiting Bronte Village.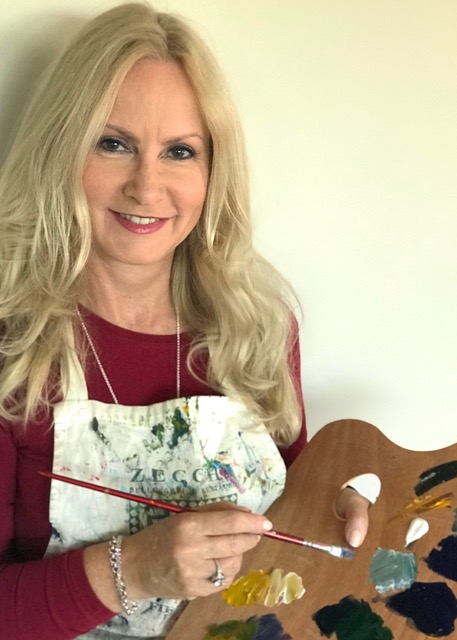 Dawn-Angela Seeley is a fine artist from Oakville who painted 5 chairs for the art installation. She paints in traditional styles of realism and impressionism in a purist form by mixing from 3 primary colours. Dawn-Angela loves painting plein air or outside as much as possible and teaching summer camps on location at the Oakville Harbour. Harbours are really her thing!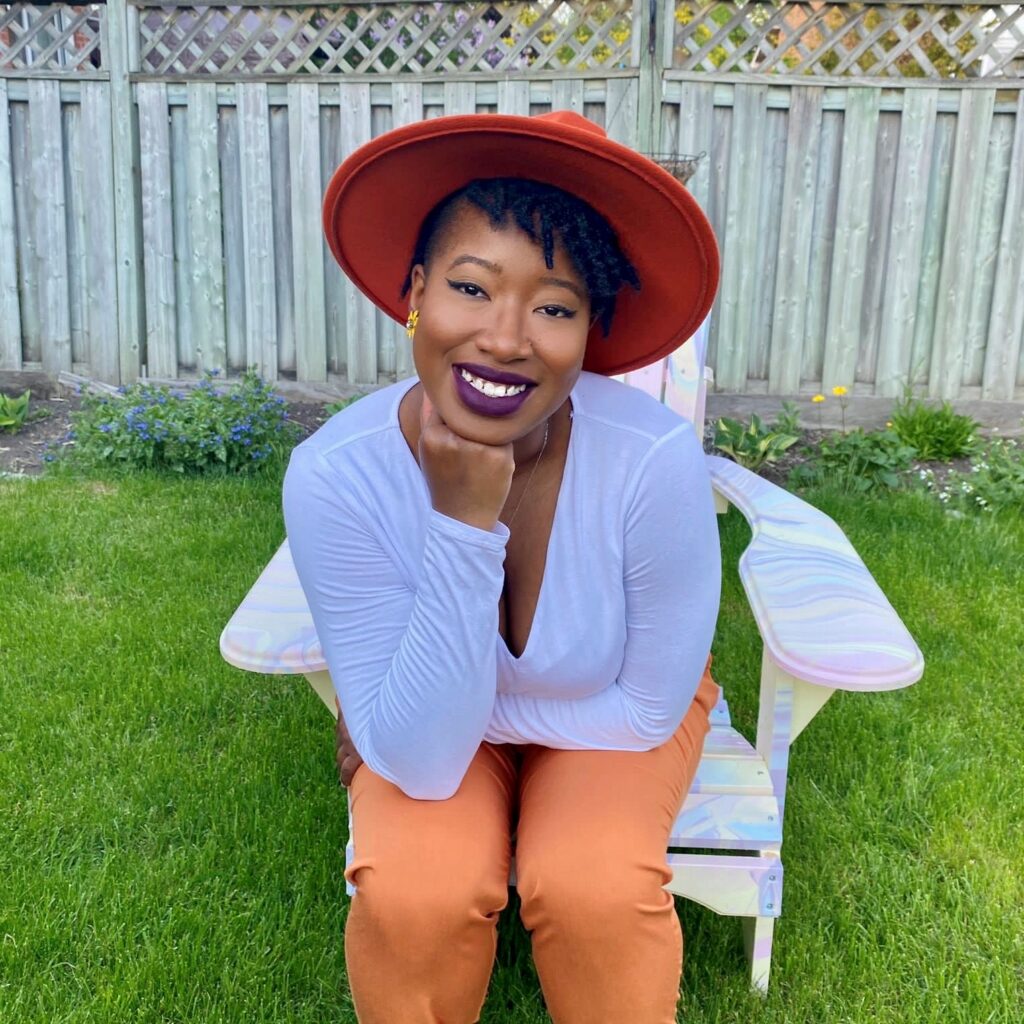 Shennel Thomas is an abstract artist from Brampton who painted ten chairs in the art show. Her series uses a fluid art style to illustrate aspects of Bronte that stood out to her. This Spring she chose represent the sun, trails, Lake Ontario, rainbows and Spring itself. The fluid art technique allows colours to be swirled together to create art that both complements the other chairs in the exhibit while also standing out and telling a story of their own.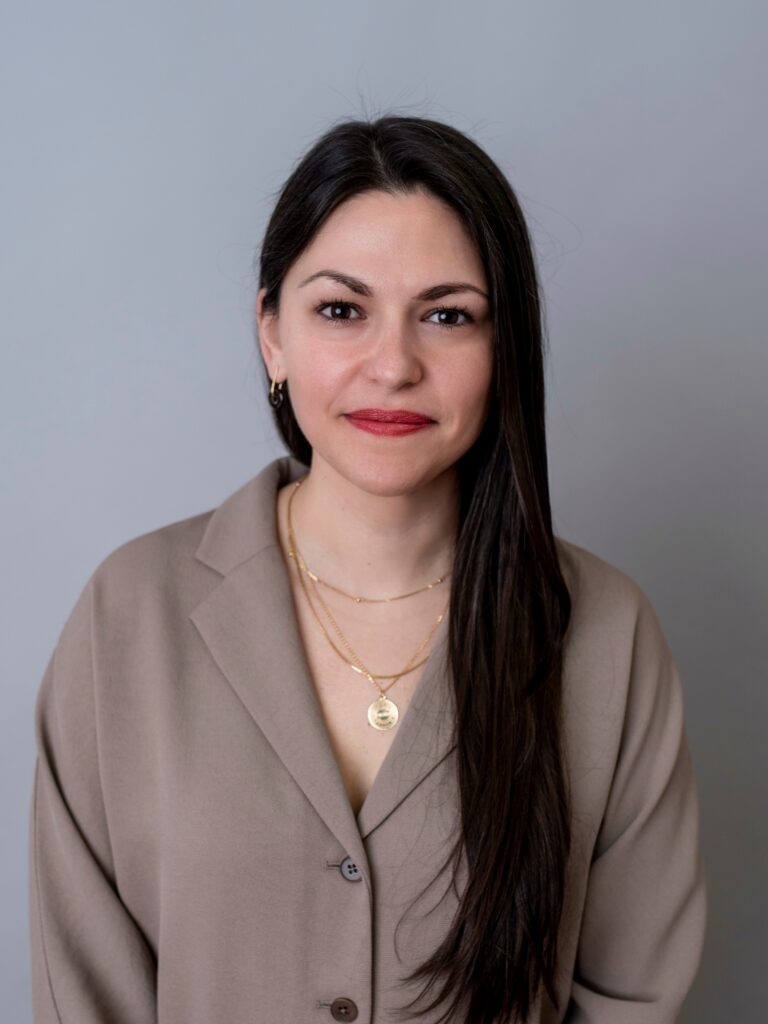 Laura Marotta is a sculptor from Hamilton who painted 3 chairs for the Summer 2021 installation. Laura creates both large- and small-scale sculptures. Her practice is based in geometry and modular constructions. In her chair series, Laura specifically chose a polygon pattern as it relates back to her own practice of working with geometric shapes. She looks to reflect her love of pattern and colour in her chair designs. The colour scheme for her chairs represents spring and are sure to catch viewers' eyes.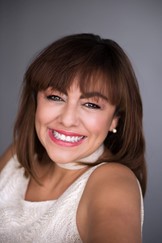 Myriam Suarez is a visual artist and early childhood educator initially from Mexico City and currently residing in Niagara. Myriam painted 5 chairs for the summer exhibit. In her chair series, Myriam looks to express her Mexican and South American roots. For example, her design elements are influenced by Talavera, Huichol and Loteria. She made one chair to express the inclusion and equality in Canada, pushing the idea that art makes us one. She also made a chair to symbolize Bronte and its beautiful harbour.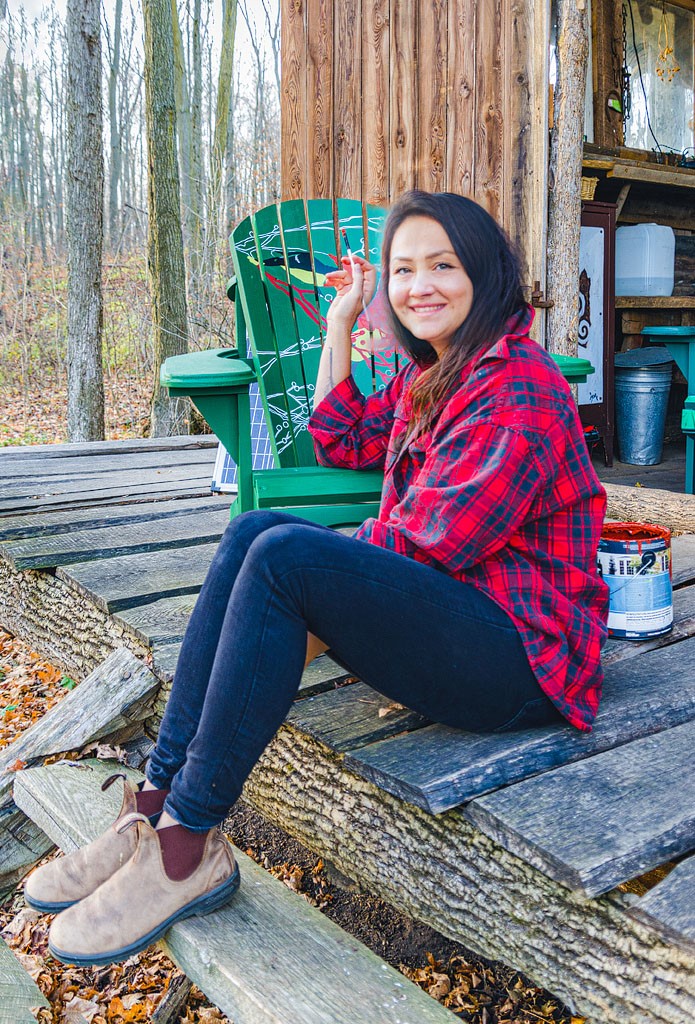 Leslie Phelan painted 20 chairs in her chair series "Birds and Beasts of Bronte," which looks to celebrate the local wildlife in the area. She is a proud former Oakville resident and has done previous mural work in our very own Bronte. If you observe her chairs closely, you can see that on each arm chair has either a paw-print or something related to the animal.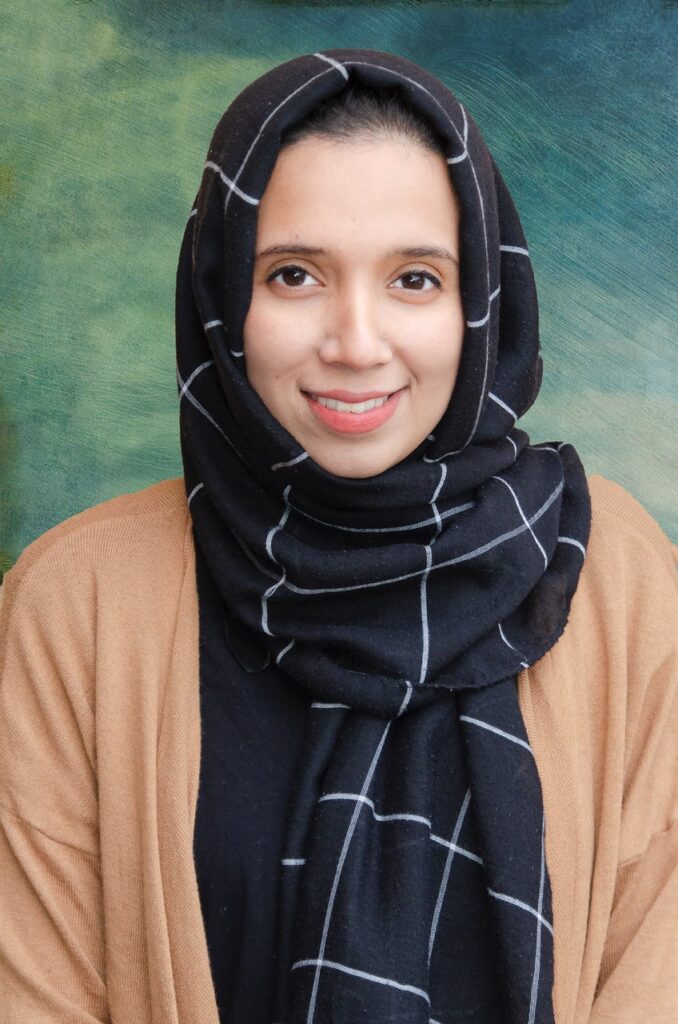 Rafia Shafiq is a craft artist from Oakville who painted five chairs. Although she specializes in embroidery art, she was able to translate her experience with colorful designs to a large-scale paint project and represent aspects of Bronte in a bold way. Her chairs depict iconic parts of Bronte, making them feel right at home in the exhibit. She painted the chairs while also running her full-time craft business and taking care of her daughter.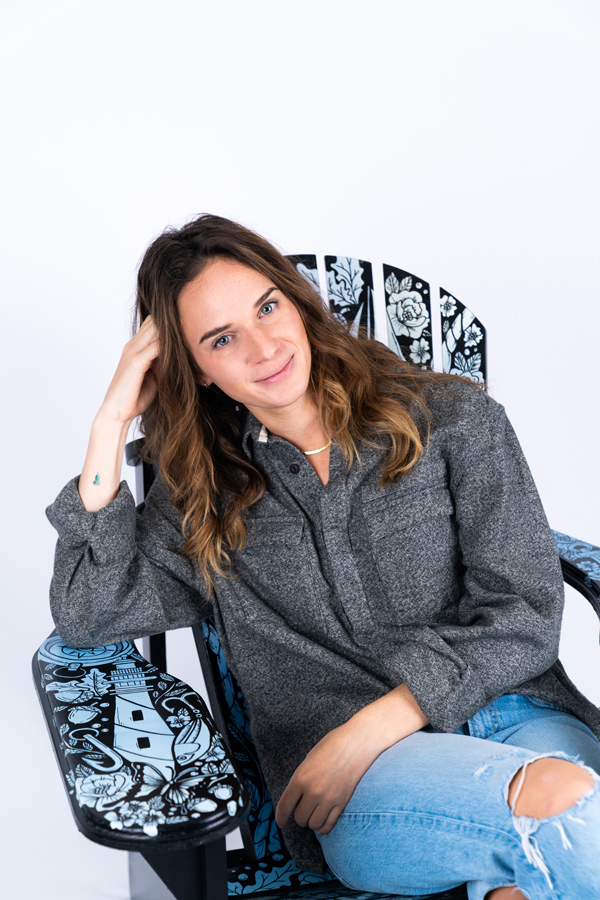 Sarah Skrlj, a Toronto-based artist, painted ten chairs. Sarah's chairs convey three themes: the streets of Bronte, wildlife in the area, and the land and sea that make Bronte so unique and beautiful. Sarah specializes in patterned and mural art, telling stories through patterns and use of colour. After doing art on the side her whole life, Sarah decided it was truly her calling and went full-time last year.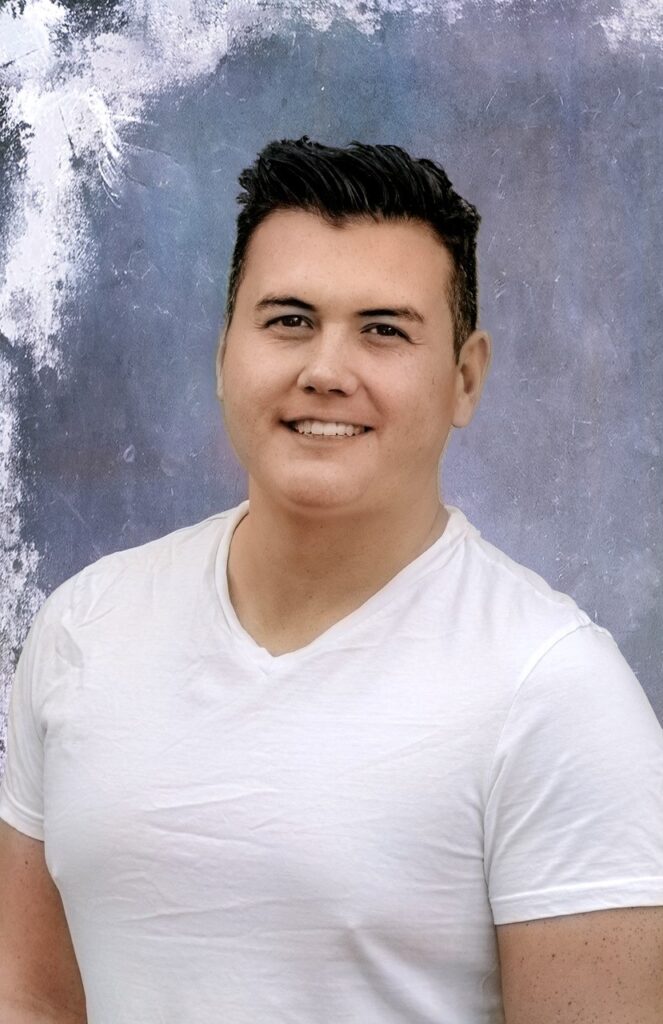 Patrick Hunter is a two-spirit, Ojibwe, Woodland artist from Red Lake, Ontario who painted five chairs for the winter exhibit. In his series, Patrick tries to evoke the soul and spirit of the artwork – placing less emphasis on reality and more emphasis on the spiritual realm. His intent is to create awareness of Indigenous iconography. His work is inspired by traditional Woodland artists as well as the Canadian Group of Seven.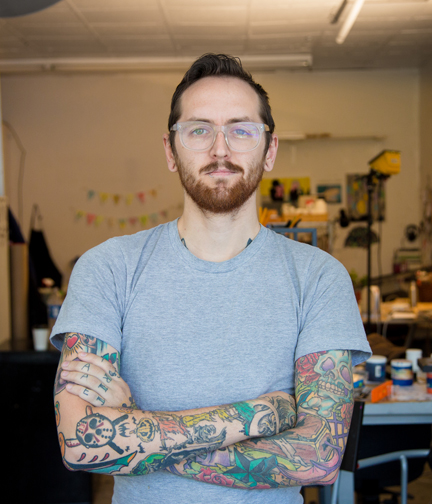 Robert Paterson is a freelance illustrator from Toronto. He painted five chairs in his series called "Faces of Bronte," that explores the evolution of Bronte, not only the physical landscape, but also the people growing together alongside it. His designs take inspiration from music and old movie posters, which help set the tone of his work.