YOU ARE AT HOME IN BRONTE
At Home in Bronte: Summer Edition is back!
Bronte aspires to be a vibrant community where everyone is welcomed and everything you need can be found. Established as a small fishing village, today it is Oakville's waterfront tourism destination with a robust residential community of 13,000+ people and an evolving commercial district.
Since 2017, the Bronte Business Improvement Area has run a beloved public art installation called At Home in Bronte, which has invited local artists, families and community groups to design and paint Muskoka chairs that are put on display year-round. The 100+ chairs serve as a colourful symbol that is unique to the fabric of Bronte and they continue to serve as a reason for visitors to come to the district.
A simple gesture like seating is key to transforming a place where everyone feels welcome. And public spaces which people feel connected to, actively participate in and are proud of have never been more important to people's wellbeing.
Visitors are invited to explore our beautiful waterfront and surrounding businesses to check out each uniquely designed chair by local artists, including Sheridan College students. There are 100+ chairs to explore! Each art chair has a hidden lighthouse icon waiting to be discovered. Take a photo of yourself in the chairs and share @BronteEvents on Facebook and @BronteBIA on Instagram.
This program is organized and paid for by the Bronte BIA and its 175+ businesses. It is part of our effort to encourage local residents and visitors to get outdoors, get active and enjoy the colour, vibrancy and charm of Bronte.
Bronte is accessible by bike, car, local public transit and GO train. Read more about how to get here and parking before you head out. Once here, the pathways in the park and district sidewalks are wheelchair, stroller and feet-friendly. We're proud to partner with the Town of Oakville which maintains plowed pathways in the park. The washroom at Fisherman's Wharf is open and cleaned year-round.
NEWS!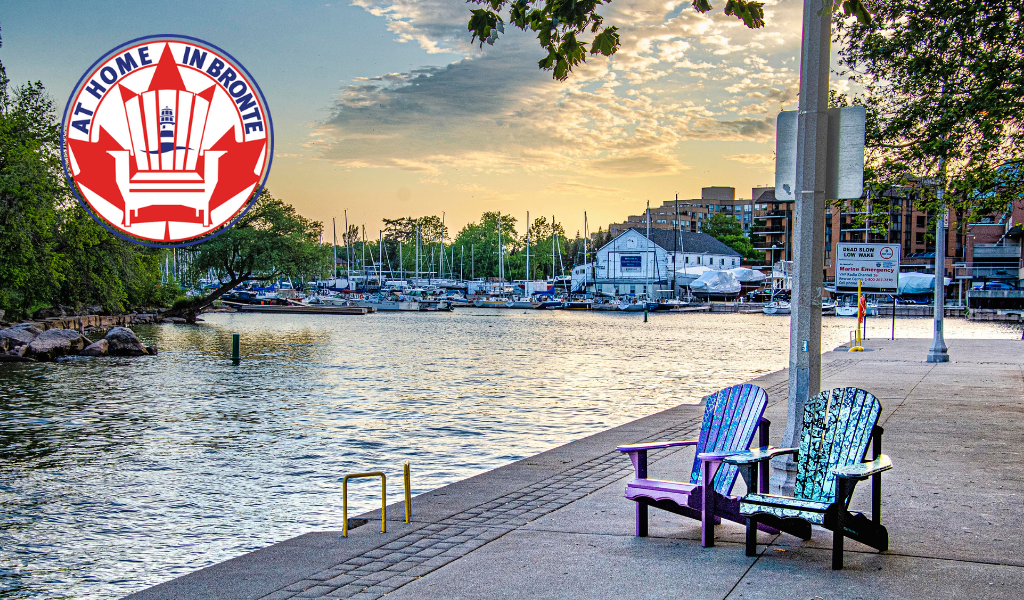 Meet the Artists
Since 2017, the At Home in Bronte project has invited local residents, businesses and community groups to come together to design and create hand painted Muskoka chairs for display in Bronte Heritage Waterfront Park.
Read the profiles of these talented artists below.