At Home in Bronte: Artists Behind the Chairs
The At Home in Bronte outdoor art show showcases 65 professionally painted Muskoka chairs throughout Bronte Heritage Waterfront Park and the business district. The Bronte BIA hired local 9 local artists to create the colourful artwork. Find out more about each talented artist below!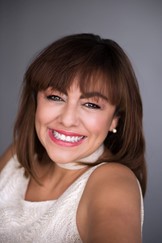 Meet Myriam Suarez, a visual artist and early childhood educator initially from Mexico City and currently residing in Niagara. Myriam painted 5 chairs for the summer exhibit. She says that her connection to art is rooted in the impact her work can have and what her art can teach young artists. At 11 years old, Myriam suffered a stroke which forced her to learn all basic motor skills again. She understands the frustration that children have with art and now makes it her goal to show them it is possible to become an accomplished artist and work through those struggles.
In her chair series, Myriam looks to express her Mexican and South American roots. For example, her design elements are influenced by Talavera, Huichol and Loteria. She made one chair to express the inclusion and equality in Canada, pushing the idea that art makes us one. She also made a chair to symbolize Bronte and its beautiful harbour.
If interested in Myriam's work reach out to her daughter @carla.sierra.suarez for more information!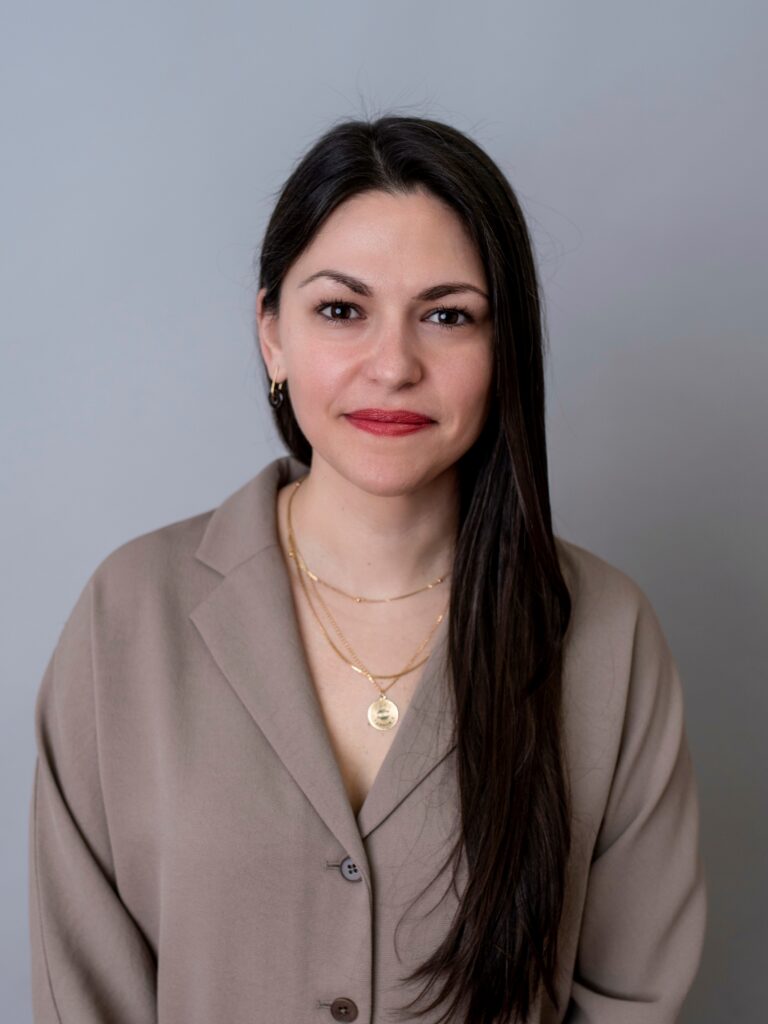 Meet Laura Marotta, a sculptor artist from Hamilton who painted 3 chairs for the Summer 2021 installation. Laura specializes in both large- and small-scale sculptures. Her practice is based in geometry and geometric forms and modular constructions. #Funfact, you may have seen her permanent outdoor sculpture at Trafalgar Park Community Centre.
In her chair series, Laura specifically chose a polygon pattern as it relates back to her own practice of working with geometric shapes. She looks to reflect her love of patterns and colour in her chair designs. The colour scheme for her chairs represents spring and are sure to catch viewers' eyes.
When not creating her own masterpieces, Laura is a professor at Sheridan College and a sessional professor at McMaster University teaching a variety of art classes. You can find out more about Laura on her Instagram @marotta.la and her website www.laura-marotta.com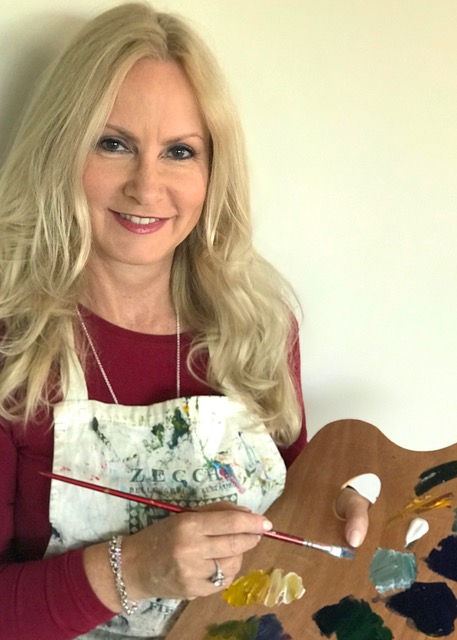 Meet Dawn-Angela Seeley, an Oakville fine artist, instructor and facilitator for painting tours in various countries. Dawn-Angela painted 5 chairs for the At Home in Bronte art exhibit. She paints in traditional styles of realism and impressionism in a purist form by mixing from 3 primary colours.
In her chair series, Dawn-Angela expresses the beauty of the waterside as each chair has an actual scene from Bronte Harbour. She uses primary colours in exterior paint on wood and leaves the area around the design with a natural satin varnish, the wood representing the easel around the painting. Nature, wild flowers and architecture are her favourite scenes and she paints commissioned pieces often from client's holiday/travel shots & cherished memories.
Check out more of Dawn-Angela's work on the virtual gallery page of www.artonlocation.ca website; Dawn-Angela Seeley on Facebook and Instagram @artonlocation.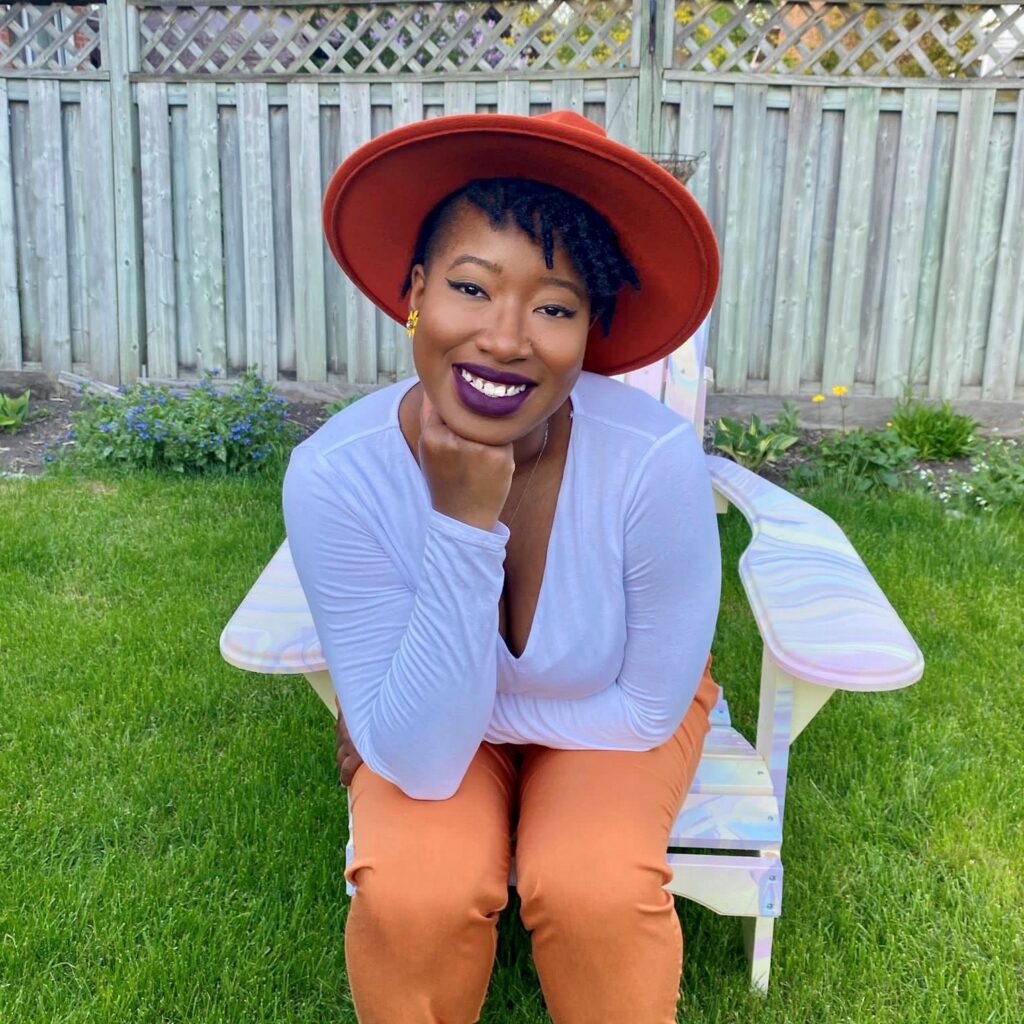 Meet Shennel Thomas, an abstract art from Brampton who painted a total of 10 chairs for both the Winter and Spring art exhibit. Shennel's art uses colours to tell a story, share a feeling and create representation.
In her spring chairs series, she uses a fluid art style to illustrate aspects of Bronte that makes Bronte special and enjoyable for all. This Spring she chose represent the sun, trails, Lake Ontario, rainbows and Spring itself.
Her fluid art technique allows colours to be swirled together to create a piece of art that stands out, telling a story of their own.
Check out more of her work at @shennelthomasart bio to see more from this amazing artist!"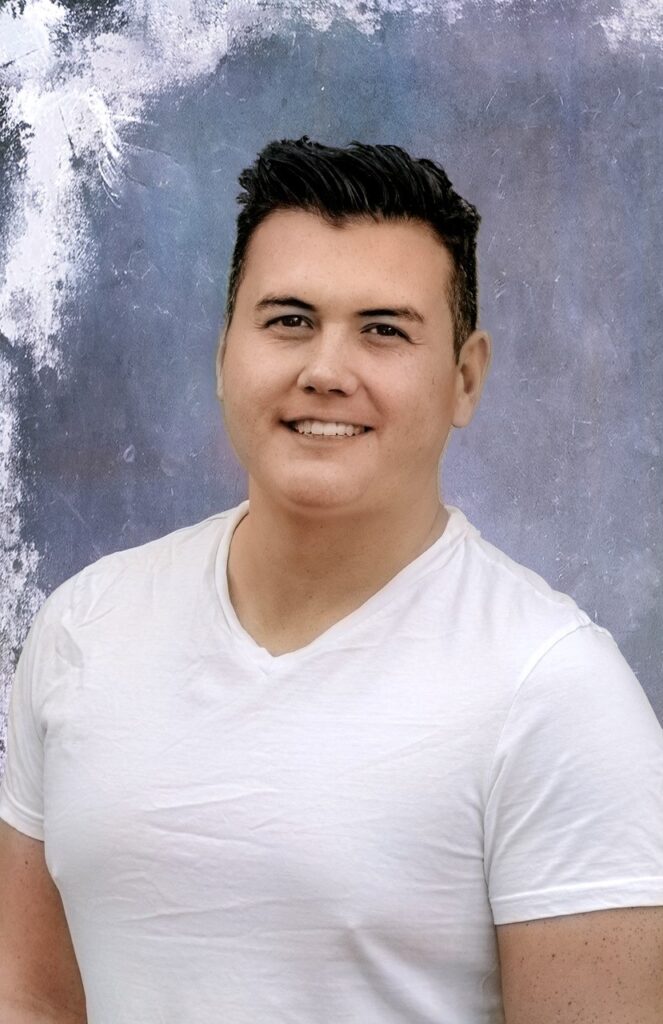 Patrick Hunter, a two-spirit, Ojibwe, Woodland artist from Red Lake, Ontario, painted five chairs for the winter exhibit. Through his art, he aims to create awareness of Indigenous iconography.
In his chair series, Patrick evokes the soul and spirit of the artwork – less emphasis on reality and more emphasis on the spiritual realm. Knowing that this was a public art show, Patrick hopes that when people are looking at his chairs, they would want to know more about the Woodland artistic style and its cultural roots.
His work is inspired by traditional Woodland artists as well as the Canadian Group of Seven. Check out more from @patrickhunter_art!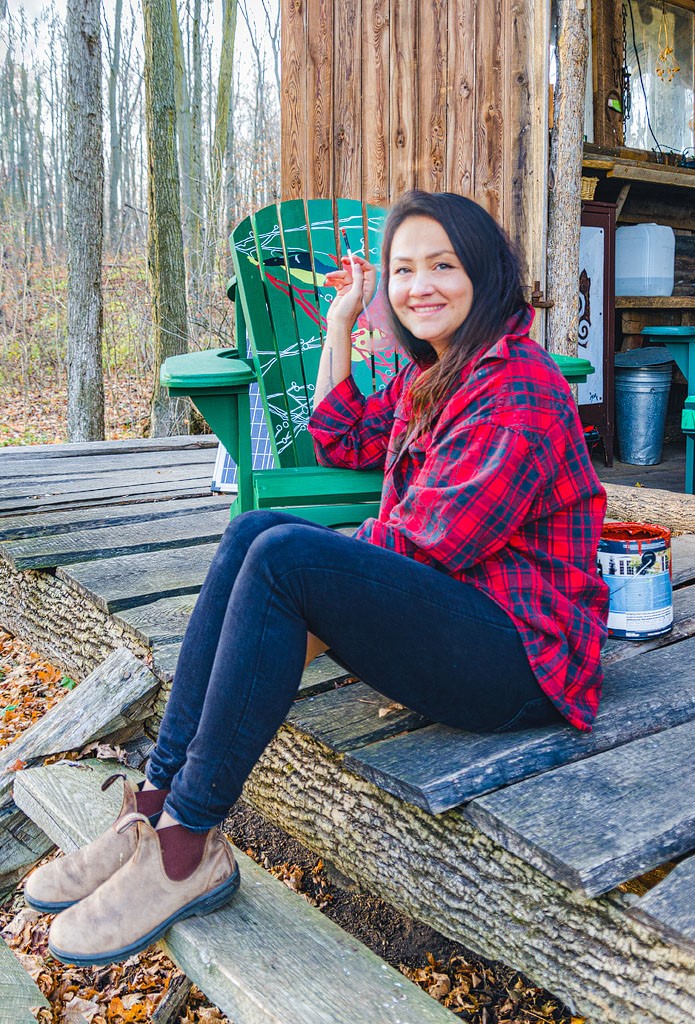 Leslie Phelan is a Toronto-based mural artist and the lead artist for the project. She painted a total of 20 chairs for the exhibit! She is a proud former Oakville resident and has done previous mural work in our very own Bronte.
In her chair series, the "Birds and Beasts of Bronte," Leslie celebrates the local wildlife in the area. Her use of colour allows the animals to pop. If you observe the chairs closely, you can see that each chair arm has either a paw print or something related to the animal. Check out Leslie's work on Instagram: @lesliephelan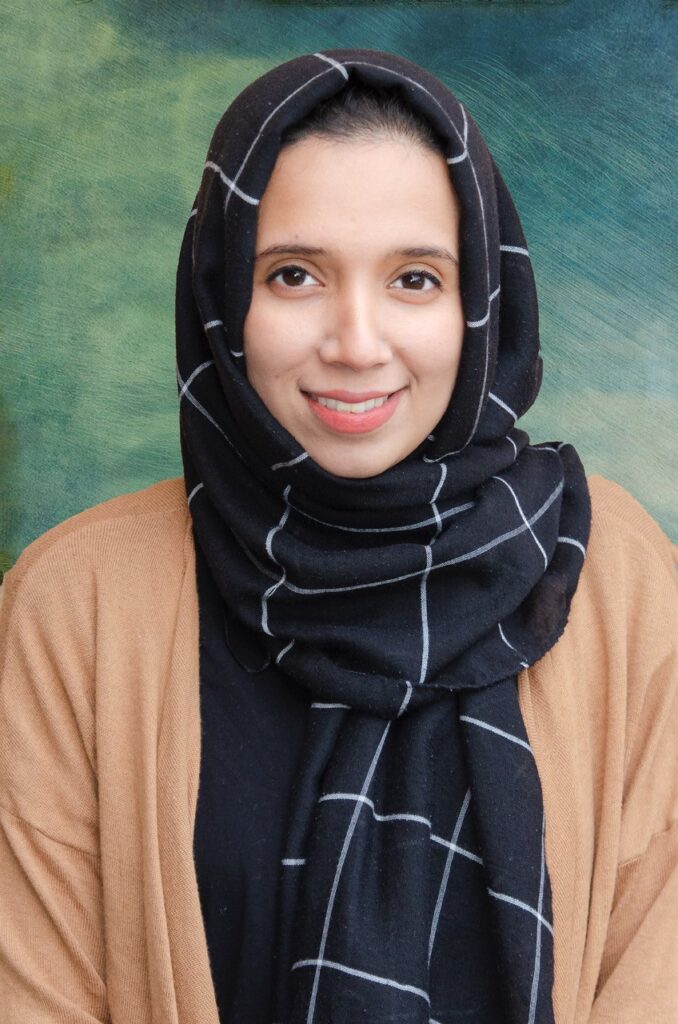 Oakville native, Rafia Shafiq, painted five chairs. She specializes in embroidery art that is a fusion of contemporary and traditional cultural styles.
For her chair series, Rafia took her experience with colorful designs to a large-scale paint project and was able to depict iconic parts of Bronte on the chairs, making them feel right at home in the exhibit.
She painted the chairs while also running her full-time craft business and taking care of her daughter with the help of her husband: incredible! See more of Rafia's work on her Instagram @dhaga.art.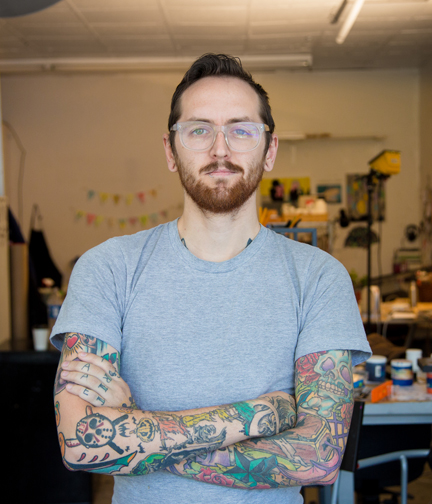 Meet Robert John Paterson, a freelance illustrator from Toronto who painted 5 chairs for the At Home in Bronte art show. Through his art, Robert tells stories by communicating complex ideas with simplified shapes and colors.
In his chair series "Faces of Bronte", Robert explores the evolution of Bronte, not only in the physical landscape, but also the people growing together alongside it. Check out more of Robert's work on his Instagram @robertjohnpaterson!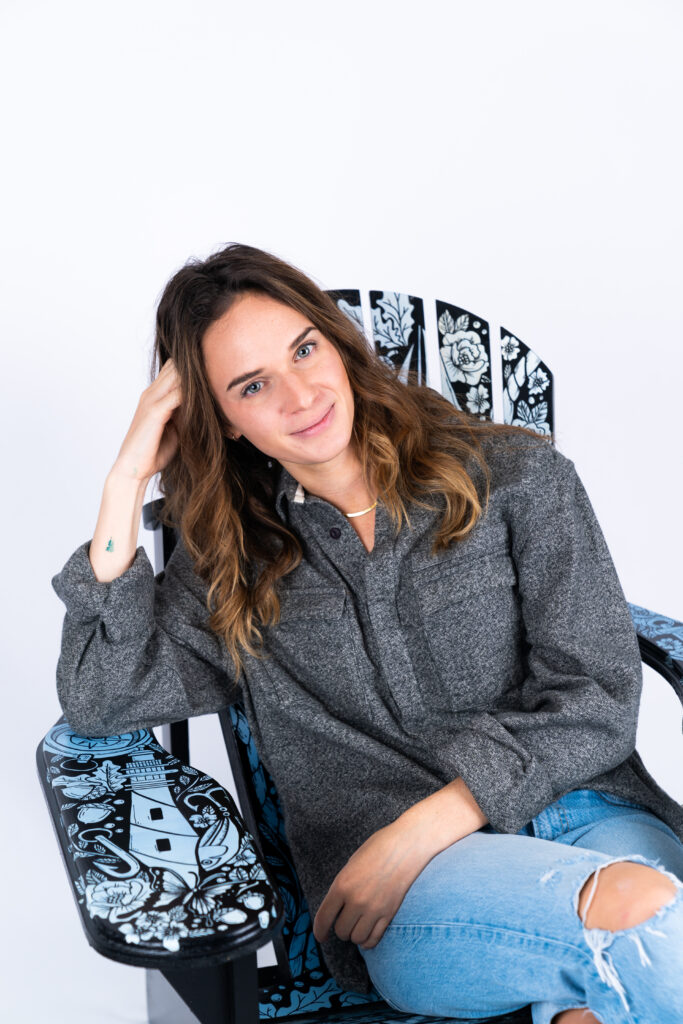 Meet Sarah Skrlj, a 'Jack-of-all-trades' artist from Toronto who painted 10 chairs for the winter exhibit. Sarah specializes in patterned and mural art, telling stores through patterns and use of color.
Sarah 10 chairs convey 3 themes that represent Bronte. She based her series on the streets of Bronte, wildlife in the area, and the land and sea that make Bronte so unique and beautiful. Check out more of her beautiful work on her Instagram @sarahskrlj!